Welcome to Chicana/o Studies!
Bachelor of Arts in Chicana/o Studies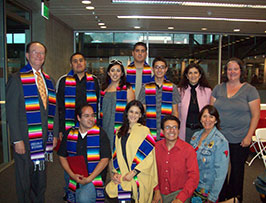 Welcome to Chicana/o Studies at CSU Channel Islands! Our interdisciplinary program is dedicated to the study of the Mexican and Latin American origin population in the United States, their history, culture, and contemporary social issues. We prepare students for professional careers and graduate study, which advances their personal goals and the well-being of the entire Latino/a community, through a curriculum grounded in transborder studies, experiential knowledge, community engagement, and international perspectives.
---